Doctors
Dr. Thampy Thomas
Dr. Thampy graduated in the year 1965 from Bombay University. He had the honor of studying in Nair Hosiptal Dental College, a pioneer institution in the sphere of dental Sciences.
After his graduation, following his forte in Oral Surgery, he joined Lissy Hospital where he honed his skills in surgery & general dentistry.
In 1969 he setup his private practice and in the past 41 years of his professional services he has constantly incorporated the latest clinical skills, materials and equipments to deliver quality dental care
He is also a consultant at lakshmi Hospital and VG Saraf Memorial Hospital Ernakulum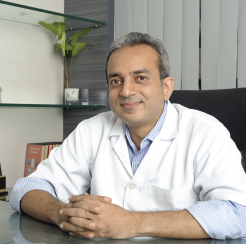 Dr. Arun Thampy
Dr. Arun Thampy M. D. S. (Orthodontics) Graduated in the year 1995 from A.B Shetty Memorial Institute of Dental Sciences. He has specialized in correcting protruded and malaligned teeth and skeletal structures. He's a keen clinician and has special interest in preventive and interceptive dentistry. He's been the Consultant Orthodontist at Medical Trust Hospitals Ernakulum since 2003
He has been associated with Academics since his Graduation and in 1999 He joined Rajas dental college nagercoil as a senior lecturer and went on to become an associate at Gregorius dental college in 2006 since then he has become fully engrossed in private practice. In 2010 he successfully completed the Noble Fellow program in implants. In his constant endeavor to deliver the latest technology and treatment he's brought the benefits of Lasers into his practice.